Mini - Video tutorial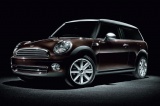 Model: Mini Mini R57, R56, R55 - Years 2007-2014
Part: Checks and maintenance
Operation: How to reset the tire warning light on mini
Let's see how to reset the tire maintenance service on a Mini. We follow these steps: enter the car body and turn on the instrument panel 8 with the ignition key), press the button on the lever (next to the car's steering wheel), scroll the menu that appears on the display to the item to be selected. We select the item with the right button and press fixed the same (we wait for the light to be off). Finally we turn off the instrument panel and check the settings made. Always remember to make changes to the on-board computer when the vehicle is stopped and turned off.
Posted on 13 August 2022
Frequently Asked Questions
How to replace the pollen filter on a Peugeot 2008
How to replace the pollen filter mounted inside the engine compartment of a Peugeot 2008? Let's see in this video how to disassemble the filter placed in the dedicated housing. With a screwdriver we unscrew the screws of the plastic coating placed under the front windshield, then, with a lever, remove the filter holder cover (where the air filter is present). Remove the cap from the filter holder with a screwdriver and extract the cabin filter. We insert a new filter making it adhere well around the walls of the box. Finally we reassemble the filter box cap and tighten the screws. We close the bonnet after maintenance.
by

Scegli

Auto
---
More videos