Renault Scenic - Video tutorial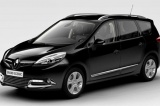 Model: Renault Scenic Scenic 3, Scenic III, MK 3, MK III - Years 2009-2015
Part: Gear Shift Knob
Operation: How to change the gear knob of the Renault Scenic
Replacing the gear knob on this car is very simple. First, pull the knob vigorously towards you to detach it from the gear lever; once removed, pay attention to the spring positioned inside. Take the new knob and place it on the lever after putting the spring back in its place; with a sharp blow you can attach the knob to the lever. It could happen that when the knob is removed, the white plastic attached to the iron lever will also come off; in this case, before putting the knob back on, attach this white plastic to the lever and then, on it, the knob.
Posted on 4 October 2022
by
Scegli
Auto
How to remove the steering wheel of an Audi A3
How to remove the steering wheel of an Audi A3? Let's see in this video how to proceed with the removal. Before disassembling the steering wheel airbag, we disassemble the battery clamps; we insert the disassembly keys into the slots on the rear of the steering wheel and unlock the airbag. Once the airbag is released: disconnect the power supply terminals and remove it from the steering wheel. We unscrew the large central pin and remove the steering wheel from the barrel. For reassembly: we insert the steering wheel into the steering tube and screw the nut, then, we connect the clamp of the airbag supply and press the same on the steering wheel with our hands (we screw the locking pins.
by

Scegli

Auto
---
More videos