Mini - Video tutorial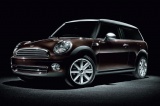 Model: Mini Mini R57, R55, R56 - Years 2007-2014
Part: Checks and maintenance
Operation: How to open the front hood of a Mini Cooper
Let's start by opening the driver's front door of our Mini Cooper by pulling the relative opening handle. After that, we will have to go and pull the handle located near the door hinge twice. By doing so, we're going to unlock the front hood lock. We then proceed heading towards the front hood. At this point, we will have to go and lift the front hood of our Mini Cooper. When we have raised the front bonnet to the height that best suits us, we will be able to release it, and we will have it correctly opened.
Posted on 30 October 2021
by
Scegli
Auto
Frequently Asked Questions
Where is the central locking fuse on the Volkswagen Golf located?
The Volkswagen Golf central locking fuse is located in the fuse box located on the left side of the dashboard: to reach it, you will need to remove the protective cover, locating the fuse in the third row of fuses starting from the car. The central locking fuse is the 20 Ampere one and must be removed and replaced with one of the same amperage; Once the new fuse has been installed, you will be able to check that the central locking is working properly and you will be able to close the box again with the relevant panel.
by

Scegli

Auto
---
More videos