Audi A3 - Video tutorial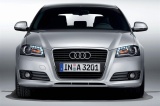 Model: Audi A3 8P, MK 2 - Years 2003-2013
Part: Tail light
Operation: How to replace the rear indicator bulb in the Audi A3
Place the car on the bridge or on a flat surface and immobilize it in position. Now we open the tailgate of the luggage compartment and, inside it, in correspondence with the rear light in which we want to replace the indicator bulb, remove, using a screwdriver, the small plastic cover that we find positioned. Inside the hole, we find a bolt (to be unscrewed with a split screwdriver) unscrewed which can be used to remove the entire rear light unit. After this last operation, we can proceed to remove the piece that is in the internal part of the light block itself. We do this by unscrewing the 2 small bolts, as shown in the pictures. In the piece, which we have just removed, all the headlight bulbs are mounted. To replace them, just remove them from their seat and reassemble the new ones. To assemble the whole block in its position just repeat all the operations seen in the images following them backwards.
Posted on 3 October 2022
by
Scegli
Auto
How to remove the steering wheel of an Audi A3
How to remove the steering wheel of an Audi A3? Let's see in this video how to proceed with the removal. Before disassembling the steering wheel airbag, we disassemble the battery clamps; we insert the disassembly keys into the slots on the rear of the steering wheel and unlock the airbag. Once the airbag is released: disconnect the power supply terminals and remove it from the steering wheel. We unscrew the large central pin and remove the steering wheel from the barrel. For reassembly: we insert the steering wheel into the steering tube and screw the nut, then, we connect the clamp of the airbag supply and press the same on the steering wheel with our hands (we screw the locking pins.
by

Scegli

Auto
---
More videos