Mercedes Classe C - Video tutorial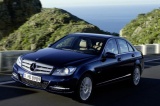 Model: Mercedes Classe C W204 - Years 2007-2013
Part: Key
Operation: How to remove the remote control key of a Mercedes C-Class
Let's see in this video how to remove the key of a Mercedes C-Class remote control. We take our ignition remote control and extract the metal key (if present). We insert a lever into the space of the cover and press inside. When we hear an opening click, it means that the lid is open. We extract the discharged battery with a small screwdriver; we remove the side plastics. We separate the cover into two parts and take out the motherboard. We reassemble the new key remote control cover by pressing on the key cover until you hear the lock click (we assemble all the pieces). We check the exact functioning of the same.
Posted on 26 October 2022
by
Scegli
Auto
Frequently Asked Questions
How to reset the AdBlue light on the Peugeot 3008 1.5 BlueHDi
Today we will see, in this short guide, the necessary procedure that will allow us to reset the AdBlue spy on the Peugeot 3008 1.5 BlueHDi. Before resetting the AdBlue warning light, the correct fluid level must have been restored; then we get on board the car and connect our diagnostic software, as shown in the video. At this point let's go to the troubleshooting or AdBlue reset item, in order to reset it; we are waiting for the countdown to complete the reset operation!
by

Scegli

Auto
---
More videos