Volkswagen Tiguan - Video tutorial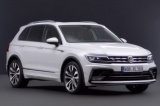 Model: Volkswagen Tiguan MK 2, BW, AD - Years 2016-2022
Part: Outside rearview mirror
Operation: How to disassemble and install the exterior mirror of a Volkswagen Tiguan
Let's see how to remove and mount the exterior rearview mirror of a Volkswagen Tiguan (passenger side). After removing the door panel: disconnect the battery terminals, unscrew the mirror locking pins with the appropriate socket wrench. Once the locking pins have been removed: remove the mirror with the electric cables for operating the glass from the car door. To reassemble: reassemble the mirror with the pins, the electrical adjustment cables and the plastic panel of the door. Finally, we test the correct functioning of the mirror.
Posted on 11 August 2022
How to change the gear knob of the Renault Scenic
Replacing the gear knob on this car is very simple. First, pull the knob vigorously towards you to detach it from the gear lever; once removed, pay attention to the spring positioned inside. Take the new knob and place it on the lever after putting the spring back in its place; with a sharp blow you can attach the knob to the lever. It could happen that when the knob is removed, the white plastic attached to the iron lever will also come off; in this case, before putting the knob back on, attach this white plastic to the lever and then, on it, the knob.
by

Scegli

Auto
---
More videos